Our meetings are held at the
Williamson Art Gallery & Museum
Slatey Rd, Birkenhead, Oxton, CH43 4UE
The meetings are held
on the first Thursday of every month at 7.30 p.m.
All are welcome!
A donation of £3 is payable to cover costs.
Future Events...
2019
February 7. The Stockbrokers Battalion, 10th Royal Fusiliers. Speaker, David Carter.
March 7. Lucien's War: Battling Bombs & Bees. Speaker, Claud Regnard.
April 4. Could the Battle of the Somme have been Won? Speaker, Prof. Stephen Badsey.
May 2. A Conscript's Experience of Training and War 1916-18. Speaker Chris Payne.
June 6. Small Arms of the Great War. Speaker, Charlie Southern.


Powered by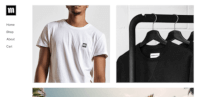 Create your own unique website with customizable templates.